Colorbond vs. Tiled For a New Roof
Whilst in previous years tiled roofs have been the most popular choice, recently there has been a change for asset owners to transition from a tiled roof to a Colorbond roof.
BUSS Roof Plumbers have found that aesthetics plays a large role in the selection of a new roof, whether it be a Colorbond or tiled roof. Concrete tiled roofs are still a cost-effective way of recreating the appearance of the high-priced terracotta tiles often found in European areas. They are available in a range of colours that can easily compliment any building.
Colorbond roofs offer more of a clean lined look due to their crispness and angling of metal sheets. One of the major advantages of a Colorbond roof is the fact that it's a significantly lighter weight option, making its water absorption, unlike tiles, to be minimal. Tiles have a tendency to absorb a percentage of rainwater before it runs down to the gutters and downpipes.
Another factor to consider when deciding on if a new roof will be Colorbond or tiled, is the future maintenance costs. Tiled roofs are more fragile and are more prone to cracks and leaks. They also have a faster deteriorations rate than Colorbond roofing. Colorbond Roofs are known for the rigorous testing in all different weathers to ensure strong durability and longevity.
Overall, it is more down to personal preference as to what would be best option between a tiled and Colorbond roof. However, there are significant advantages to opting for a Colorbond roof and this is why there has been a change in Perth towards this as a new roofing option.
When to Consider a New Roof?
Just like with your body, as you age, you start to feel the effects. It is the same for any roof, in time, a roofs functionality becomes lessened and efficiency levels decrease.
Common signs of roofing problems that are beyond repair include:
Worn and Torn Tiles
Once tiles become too worn and torn, they are often beyond repair and a new roof is the only repair option.
Excessive Water Ingress
Once water is pooling and in excessive amounts on a roof, it often begins to seep in and cause water ingress problems.
Dipping and Sagging
 A dipping and sagging roof can be caused by framing issues, weakened or damaged by water and other materials.
Natural Elements
Natural elements such as debris build up, excessive leafage and other plantation are a common cause roof damage.
Storm Damage
Excessive rains and storms are a common cause of damage beyond standard repair. The winter months cause concern when rains are at their heaviest.
Cracked Roof Tiles
A new roof is sometimes the only repair option when there are an excessive number of cracks in roof tiles.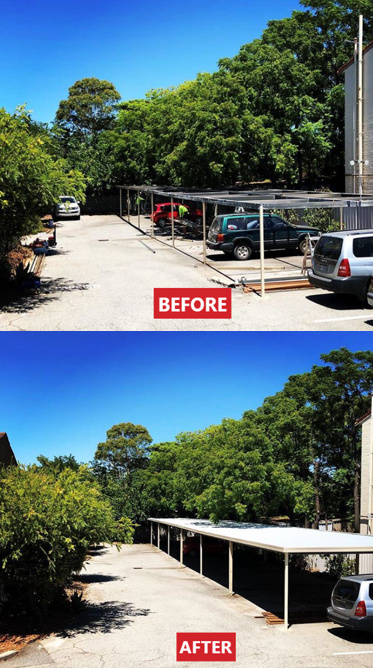 HOW BUSS CAN HELP
BUSS Roof Plumbing has roof specialists with over 10 years' experience in the roof plumbing and repairs industry. With hands-on experience and expertise for Colorbond Steel Roofing and tiled, BUSS Roof Plumbing services can assist with any ongoing roofing problems you are experiencing. BUSS Roof Plumber's pride themselves on offering cost-effective solutions, a strong eye for detail, minimum disturbances during repairs and permanent roofing solutions. For more information about our new roofing in Perth services, call (08) 6460 7904.
Do you need our services? Fill out this form to get in touch.