Palace Hotel
Flashing Installation and Roof Repairs
Freyssinet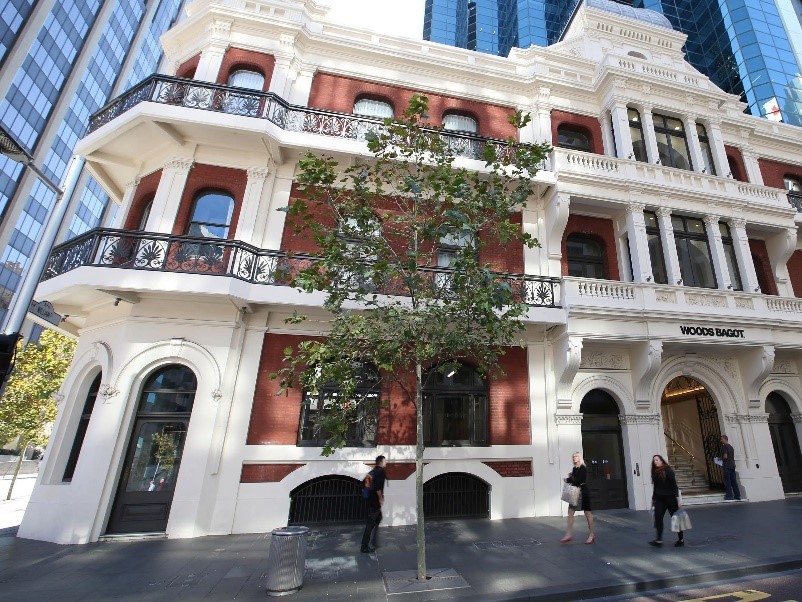 Description
The Palace Hotel is a landmark three-storey heritage listed building situated in the Perth CBD.  Constructed in 1896, it served as a hotel during Western Australia's gold rush era.
In the 1980's the building was repurposed to house a bank and offices; today the building houses commercial office space as well as a restaurant on the ground floor.
The newly installed decorative cantilever canopy, which had been installed to the roof level of the building, was displaying signs of water ingress.  In October 2019, BUSS Roof Plumbing was engaged to provide a solution to the water ingress issues.  It was determined that the heavy steel of the awning, which had been fixed through to the roofline, was allowing water to enter via the areas of penetration.
BUSS Roof Plumbing recommended, and subsequently installed, large custom dry pan flashings.  The flashings would eliminate the water ingress issues and provide water tightness to the area.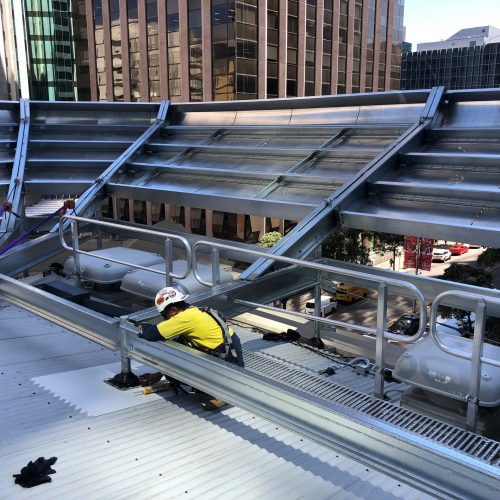 Figure 1: Installation of custom dry pan flashings
Figure 2: Dry pan flashings will provide long term water tightness
PROJECT INFO
PROJECT MANAGER:
Dylan Kavanagh
PRODUCTS USED
Colorbond custom drypan flashings
POINTS OF INTEREST
BUSS' recommendation was a long term and cost-effective solution.
Works were safely completed on schedule and to budget.
LOCATION
108 St Georges Terrace, Perth